Scaling-up? Need more capability? Come and Test it out before you decide how to go about it!
Many of our customers comes to us as they have to scale-up or scale-out their production, sometimes both! Use our instrument, equipment and labs to try it out for yourselves before taking such a decision. It will probably save you both time and money later!
Reduce risks early in your process development phase of bio-pharmaceuticals or biology products.
Develop, test, verify and set production parameters before investing in own equipment or outsource production to another party.
Applications and projects are reviewed by leading industry representatives and Key opinion leaders.
Get access to bio-process expertise with dedicated Testa Center staff available for support.
Grow your network with cross discipline collaboration and business opportunities.
The general project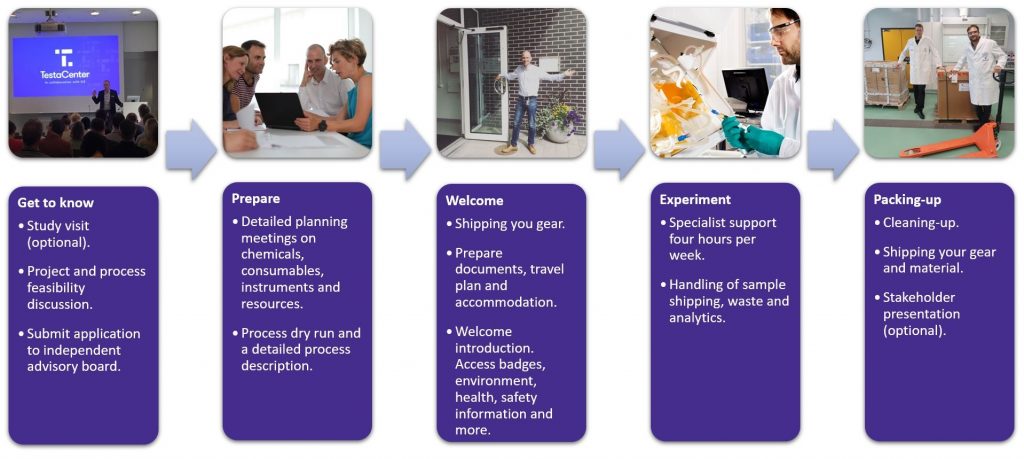 Testimonials