Yes! It is possible to scale-up vaccine and gene therapy in our Biosafety Level 2 (BSL2) lab.
Use the biosafety level 2 lab as your test bed for industrial vaccine and viral vectors processes. We offer capabilities for large scale processes, up to 500 liter!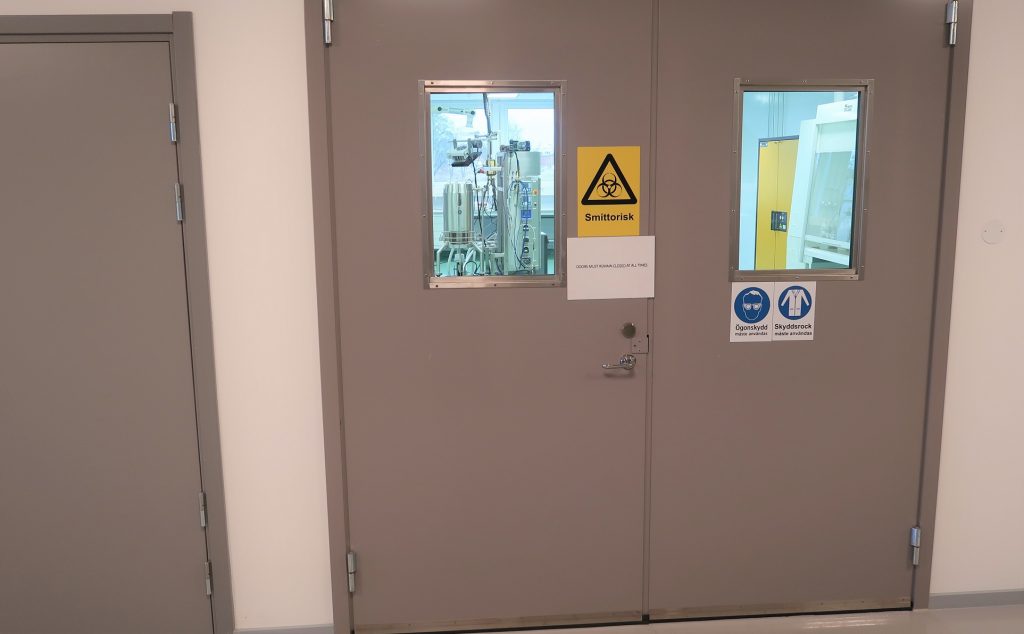 Instruments in place in BSL 2 as of today
Testimonials
Working in Biosafety Level 2
Working in BLS 2 includes training of staff in working according to regulations found in the EU Directive 2000/54/EC.
Instruction for Biosafety Level classed labs and Good microbiological techniques (GMT) can be found in the Laboratory biosafety manual by the World Health Organization.