In order to meet future challenges and to secure future competitiveness of the region we need new forms of collaboration and innovative technologies. We also need to stimulate interest and attention for ongoing innovation work. To show how the needs of society and businesses can be met, Testa Center co-hosted a seminar during the Innovation Week 2020.
Innovation Week is a meeting place. The program during the week is a co-creation by various actors, with activities taking place locally, live as well as on-line. Participants share ways of thinking, new practices and good innovative examples. Here at Testa Center we feel we have a lot to offer both on these issues in general and within the field of bioprocessing in particular. That's why we are participating.
The initiators of Innovation Week are Sweden's Municipalities and Regions, Vinnova (Sweden's Innovation Agency), the Swedish Procurement Authority and DIGG (Agency for Digital Government in Sweden), which together with actors across the country want to stimulate interest and draw attention to on-going innovation. The events take place in the form of seminars, workshops and other knowledge-raising discussions.
This year, Testa Center participated in the Innovation Week by co-arranging a seminar together with Uppsala University. The seminar took place digitally on 6th October 2020.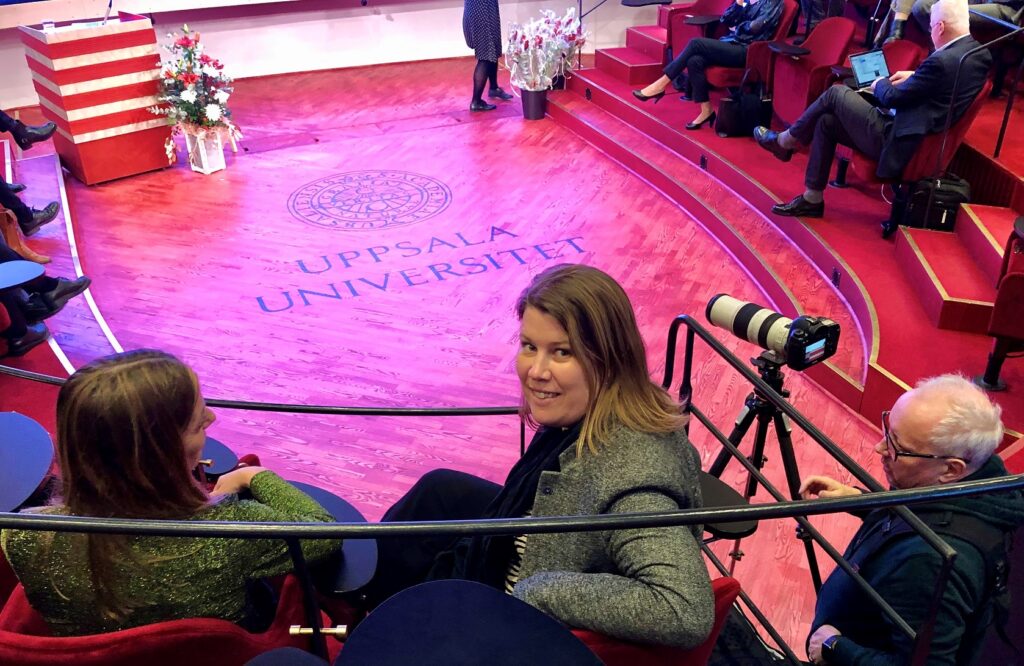 – Uppsala University have developed a close partnership with us at Testa Center. As a result we see strategic wins, such as the increasing numbers of students with a qualification that includes hands-on knowledge in bioprocessing, says Jesper Hedberg, Director at Testa Center.
The title of the seminar is "How Testa Center and Uppsala University are meeting the demand for excellence" and include speakers that we hope are of interest to actors who are keen to know in what happens at the Testa Center and what we can offer our customers. The target groups are researchers, students and companies that want to perform scale-up tests on production volume and look at how innovations perform in an acutal biological drug production environment. The seminar during Innovation Week is also meant to show how societal and business needs can be aligned.
"Together we are able to embrace both academic research and practical on-site training in bio-processing. In this seminar you can learn how such collaboration can make your organization excel", says Jesper Hedberg.
Already in 2019 it was possible to participate on-line in several of the events during Innovation Week. This year, in order to reduce the risk of disease transmission, we have taken even more advantage of digitalization opportunities when we meet and learn from each other across geographical boundaries.
The seminar was recorded (in Swedish) and can be found on the Testa Center's YouTube channel.
Feel free to use and follow the hashtag #innovationsveckan (innovation week) in social media.